ON-

LINE

REGISTRATION

IS

NOW

OPEN

FOR

SPRING

2022

SEASON
http://msbr.org/forms/24143-Spring-Registration-2022-
The registration fee is
$150 for one player and $225 for a family
The officers of the league would like to let you and your son/daughter know, that any player that registers will be placed on a team.
We are planning on opening practices beginning on March 14th . Additional information will be distributed to registrants as it becomes available.
In addition, we have mandatory playing rules during the Regular Season.
All Players are in the batting order and must play at least Two (2) Innings in the Field each Full Game !!!
*You can take advantage of On-Line registration at:
The document Registration_form.pdf was attached to this post.
Once Registration is officially closed for our Spring program, we will accept a player for a Waiting list.
The following process must be followed.
A request must be made asking to add the player to the Wait List.

The name, contact information and Date of Birth is required. 

The request must be mailed to the PO Box in an envelope with no return address and the word '

WAIT

' printed on the bottom left. 

The Board will maintain the envelope unopened until a player is needed.

At that time the envelope with the oldest post mark shall be opened and that player assigned to a team.
PO Box 122
Maple Shade, NJ 08052
Home Aid Remodeling defeated the Lions Club 10-8 to claim the 2017 Championship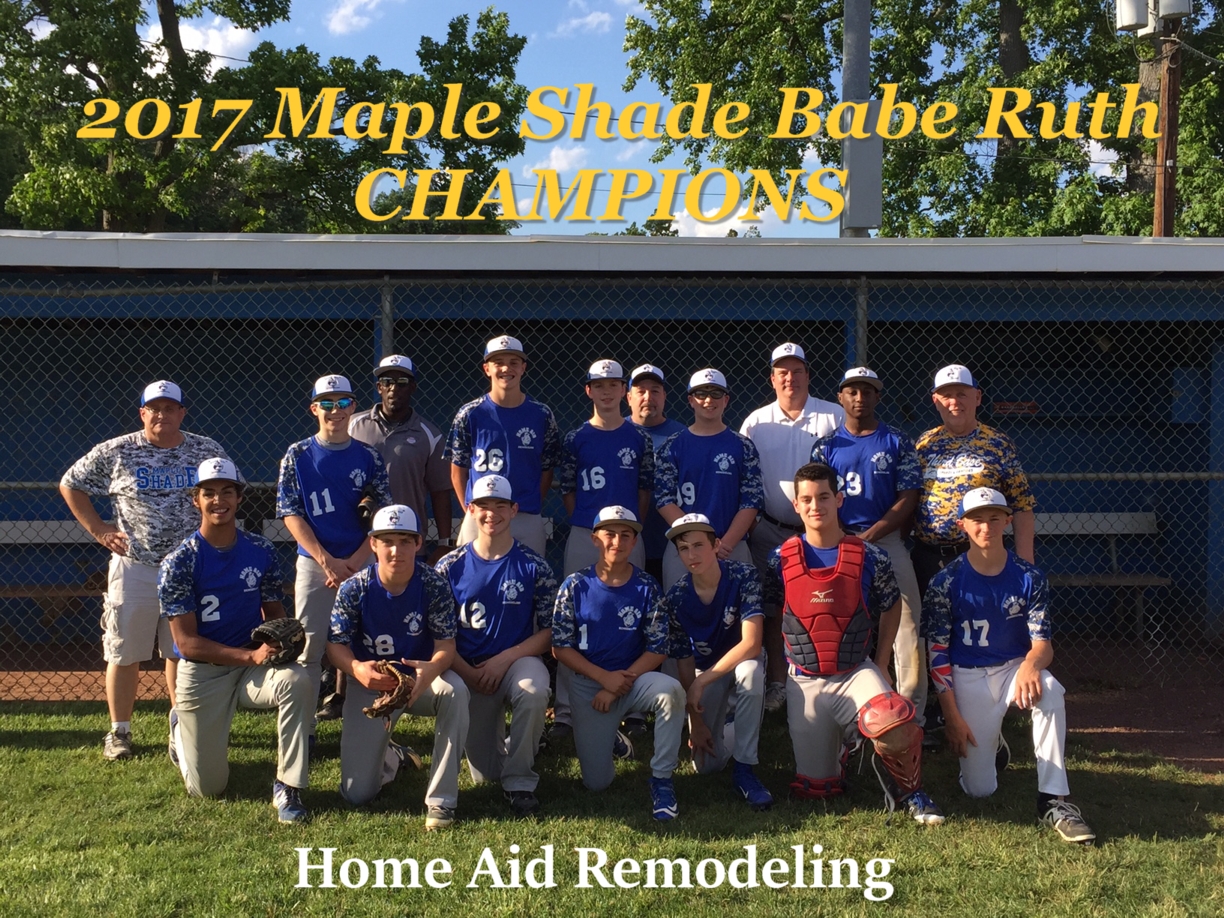 Thank You for your Support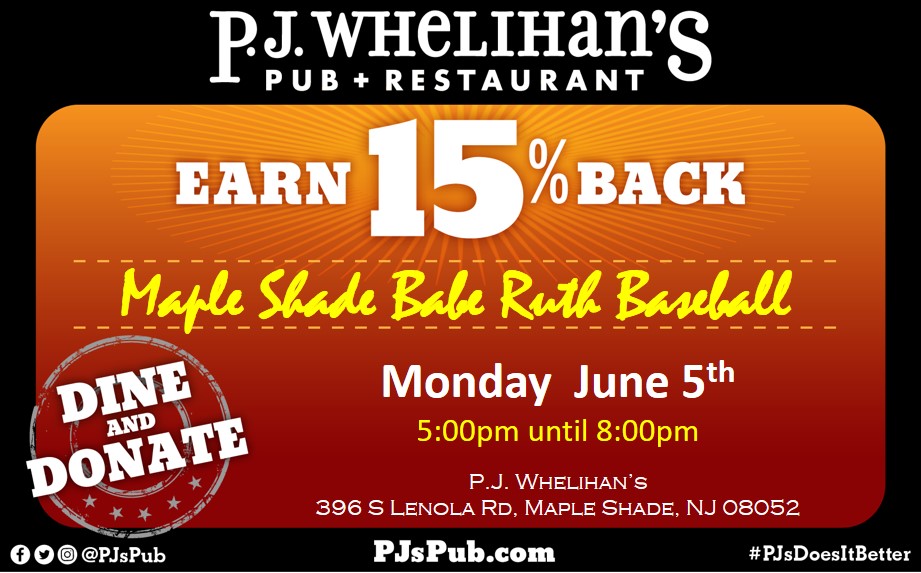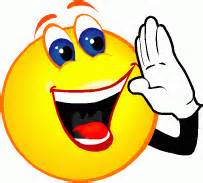 THANK YOU to all who attended
and a Special Thanks to Kim & Ken Loomis
and The BStreet Band
for all they did to make this event what it was.